Road To The Cup – Week 7
7/5/20
Looks like we're back in business. We may not have enjoyed harbor illumination and fireworks, but the state gave us something better. First, they announced that they would formally transition to Phase 3 on Monday, and second, they updated regulations to allow organized sailboat racing. Hallelujah.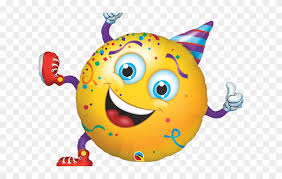 It's amazing how quickly the news spread. Within the span of about five minutes on Friday, I got 4-5 texts, 3-4 emails and even a jubilant voice mail from EYC PRO Susie Schneider. There are still bugs to be worked out, so I wouldn't be surprised to see things take a week or so to get rolling. The new guidance is expected out on Monday and MRA is meeting Tuesday night to sort it all out, and we'll know more after that. My guess is that Thursday night racing is a possibility this week, though MRA racing may take another week – just a guess. If there is going to be any racing this week, we'll send out a special notice. I suggest also that you keep an eye out for MRA notices.
As you know, there was no racing this week, though Pleon kicked off its season so we got to enjoy watching Lasers, Optis and 420s sail drills, which was tremendously good for the soul.
Thursday night was perfect – 6-8 knots out of the south and trending right. My guess is they would have sent us on a downwind leg out to the nun behind Grays Rock, round to starboard and then a reach to Archer Rock, also round to starboard, and then the long beat back to the harbor. They might have even made it twice around, but if so, they would have shortened to a quick lap around the can off the mouth. That of course, would have created a mark-rounding controversy because some would round it to port and others to starboard, and both groups would argue valid points in support of their positions. They'd discuss it on the launch going in, and then likely continue the conversation into the line at the bar, and possibly even into dinner in the Harbor Room. Certainly, the scorer would get involved, though his services ultimately would not be needed because at the end of the day, folks would resolve it and some would acquiesce and resign. Rings pretty true, right? And that's what makes Thursdays special.
So in Cup competition, we're still knotted at zero.
Week 8 racing at this writing is cancelled, though that could change. There is now a possibility for a Twilight on Thursday evening, MRA Series 2-2 on Saturday and the Sunday morning Series. We'll try to keep you posted, but you might also keep an eye out for MRA notices and generally keep your ear to the ground.
Other News, Notices & Miscellaneous Scuttlebutt
Parkers Update – Looks like we may not be losing Parkers after all, which is great news for several Fleet 5 members, not to mention most of the Viper fleet. Jim Taylor reports on his conversation with the Harbormaster. "I had a long chat with Mark Souza covering a range of topics. Long term, he does expect to implement the upgrades to Parkers at least by next season, and that those upgrades will include a keelboat hoist. He says the issue will be paying someone who can run that hoist with a protocol that satisfies town liability coverage."
Mask Update – The mask project is finally coming together. Jim Taylor updates us on the status there, and even models them for us. "Here are three shots of masks made from the material we finally got. There is enough material for I think 12 masks. If there is interest in a second batch I might rework it so there is a smaller boat image on each cheek, instead of one across the whole mask that gets a little distorted in going from 2d to 3d. But it's a start." Let Jim know if you're interested at ajtaylor8@verizon.net. And please do let us know if you'd like an autographed, framed copy of one of the shots below.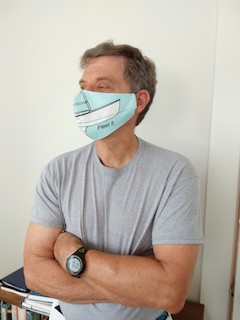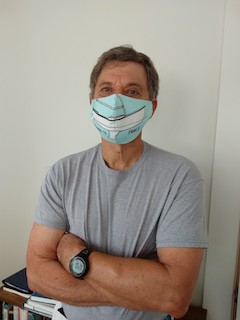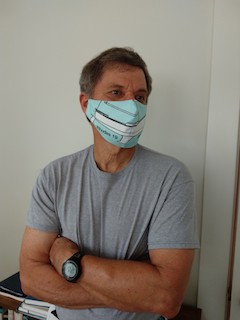 Osprey Nest In Salem Harbor – In case you hadn't heard, a couple of Ospreys build their nest on top of the day marker at the mouth of Salem Harbor. Big birds! It's worth checking out.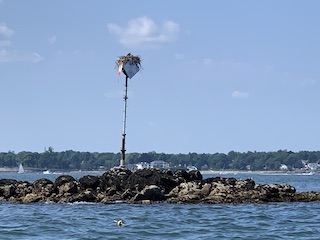 Mail Bag
Old friend Shan McAdoo wrote in to update us on the 2.4 Meter class. "Please let your readers know that the 2.4 meter fleet is assembled and at trading. Starting next week, we plan on doing some informal, socially distant sailing. We have loaner boats with good sails. We hope to have 10+ boats at the NOOD. Thanks and best, Shan" Consider it done.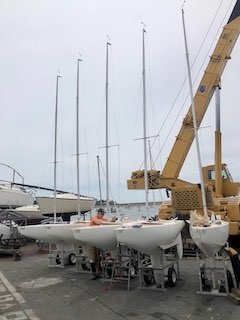 Old friend and EYC Rear Commodore Peter Frisch wrote in with this stately and insightful observation of my apparently obvious internal conflict around getting people on the water in an unorganized way over the past few weeks. "I truly enjoy 😉 reading your missives. The diction and decorum is always suitable. Furthermore, I have always enjoyed Tom Dailey's enthusiasm for sailing and for promoting sailing. However, I have come to accept that there are people still uncomfortable 😣 with the current social conditions and some of those people are fleet members. Thus, for those R19 sailors who wish to sail, we all know when other R19 sailors may gather on the water 💧 in an unorganized way." Thanks Peter (I think). Thankfully, it's all moot.
Dave Nelson sent in this shot of Sweep's new home in Hingham. "My wife and I were cruising around Hull In our powerboat on the 4th and came across Sweep. Didn't realize that Bill had sold her." Thanks Dave. Yup, heart breaking as it is, he sold it.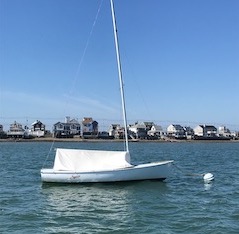 The last word this week goes to Rick Berliner, who sent in this race wrap. "So with phase 3 allowing regattas, I guess this is the last week we on Team Berliner get to pretend we won the race. We set an A course to the green can off Baker's, and to keep it sporting our junior crew implemented a handicap of dragging a minimum of 5 toes in the water, and the harvesting of all the rockweed they could snag. Good breeze but it was pretty lumpy, and we got back in before the fog." Spectacular!
Phase 3 doesn't mean the virus is gone. Please don't let down your guard. –kp (kpandapas@comcast.net)