Road To The Cup – Week 6
Top 10 as of 6/30/19
The twilight race was cancelled for the third straight week due to fog and a lack of air. Here are a couple of shots that give you a flavor of things. The top one is from Jocelyn Cook, who as you may recall launches out of Cliff Street, and offered, "Here was my neck of the woods."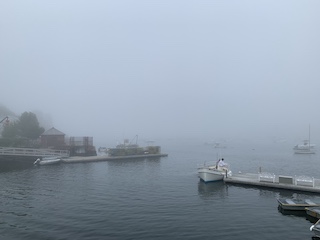 The second is from our man on the scene, John Casler, demonstrating that a picture is worth a thousand words, sent this in this shot of the finish with the quip, "Here's a photo of the finish."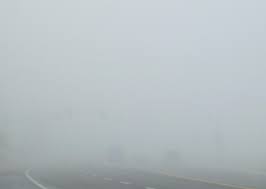 After discovering that there was more than one picture and seeking to avoid the scoring controversies that can sometimes accompany these high pressure races, John Casler sent in this. "Kim, for scoring purposes note that both photos show the same finish order."
So for those of you scoring at home, of the six scheduled Twilight Series 1 race days, we sailed the first two, scrubbed the next three and have one left. Fingers crossed. Next week in deference to the 4th of July holiday, there will be no Twilight. The final race of Series I will be July 11th. Steve Uhl leads the series with 3 points, followed by Team Taylor in 2nd with 6 points and John Casler in 3rd with 8 points.
Out on the MRA line, ditto. The forecasts were all over the map, some saying low single digits and others predicting 10-15, all from WSW, all with thunderstorms likely after 2pm. What we got was light and variable, necessitating two guns with AP at 12:30 and later three guns with N over A at about 2pm. Thanks to PRO Susie Schneider and the EYC RC for not belaboring the point, especially with thunderstorms in the forecast.
Of course, in addition to losing a day of racing, we also lost our mini clinic and the opportunity to test drive Kattack. There was a ton of effort that went into organizing both, that ultimately and unfortunately, went for naught. But that's sailboat racing and hopefully the generous folks who put in that effort know how appreciative we all are. Huge thanks to Joe Fava and the CYC Sailing Committee for pulling together the mini clinic and also to CYC Sailing Director Kevin Dooley for his time on the water. Hopefully we can get the benefits of his insights some other time. We also are appreciative of Jack Cochran and the EYC for inviting us to try out Kattack and getting us organized around that. Jack has to have put in a lot of hours, and for that we are appreciative.
So in Cup competition, with no racing this week, nothing changes. The top-10 are listed below.
Week 7 racing will include only the 2-3 races of MRA Series 2-2 on Saturday. There is no Twilight racing on Thursday night, nor will there be a booth race on Sunday morning. Twilights resume on Thursday July 11th and the (unscored) CYC Cooke Sunday Series resumes on Sunday July 14th.
Other News, Notices & Miscellaneous Scuttlebutt
Porch Socials 2019 – As we did last year, the fleet is planning two post racing porch socials, one on 7/13 at CYC and the other on 7/20 at EYC. Typically after racing, we all head off to our respective watering holes for a beer and a little post-race socializing. The idea of these socials is to get to get us all together – EYC members, CYC members and non-club members. After all, we're all Fleet 5, so shouldn't we all get to socialize after racing once in a while? We gave this a test drive on Saturday, with EYC and non-club members dropping by CYC, and it was awesome. Thanks to the non-CYC folks who made the effort. So after putting your boat away on July 13, head directly over to CYC. And on July 20th, head directly to EYC. I'm told that both clubs with offer cash bars for these events. See you there.
Friday Night Fights Kicks Off – The first of three summer match racing events was held this past Friday night. Organized by Joe Fava, this event kicked off the second season of Friday night match racing. Six teams squared off in four flights for a total of 12 races, that was followed by a debrief led by CYC's Kevin Dooley. In addition to Joe, there was a healthy Fleet 5 contingent, including Elise Nash, Beanie Eisner, Matt Hooks, Hannah Lynn, Christina & Kim Pandapas and Grant Adam. Grant's grandfather and Fleet 5 member Ken Adam served as PRO.
Sportsmanship Update – No racing this week, so no spins. Below are the spin standings, and remember, if you spin, send it in.
Junior Race Week Registration – Time to register your kids for Junior Race Week. You'll find everything you need here.
NOOD at Marblehead Race Week – Race Week will be Thursday through Sunday, July 25-28, hosted by BYC. A reminder that your MRA fee covers the entry fee, so you don't have to pay more, but you do have to register.
Race Week Party This year's Race Week party will be Thursday evening July 26th, generously hosted by Jennifer & Steve Uhl at their home on Front Street. Larry Ehrhardt will provide the fleet bar. Keep an eye out for the evite.
Nationals 2019 – The 2019 Championship Regatta will be held August 21-24 in Hingham Bay, hosted by our friends at the Hingham Yacht Club. The NOR is available on the regatta website.
Need a Race Week Crew? – EYC member and former BC Eagle Alex Cook is interested in crewing on a Rhodes for Race Week. Email acook1700@gmail.com or give him a call at (339) 440-1912.
Bob Bernstein Still Looking for a Nationals Boat – Longtime experienced helmsman Bob Bernstein from Chicago is looking for a boat to drive in Hingham in August. Those who know Bob knows that he is an excellent sailor and contender. Anyone who has a Rhodes and might like to crew at Nationals, this would be a perfect opportunity. Contact Steve Uhl steve@macwayuhl.com.
Need Used Sails – Lindsay Smith of Doyle One Design reached out to let us know that one of their customer's teenage son is planning to try some Rhodes racing on the south shore this summer, and is looking for used sails. If you have some old sails you'd like to sell or donate to this cause, call Michael O. at 239-595-8856.
Mail Bag
Steve Uhl sent in this link with the caption, "Just FYI, these are R19 restored on the Greek islands recently." How great is that? Nationals in Santorini?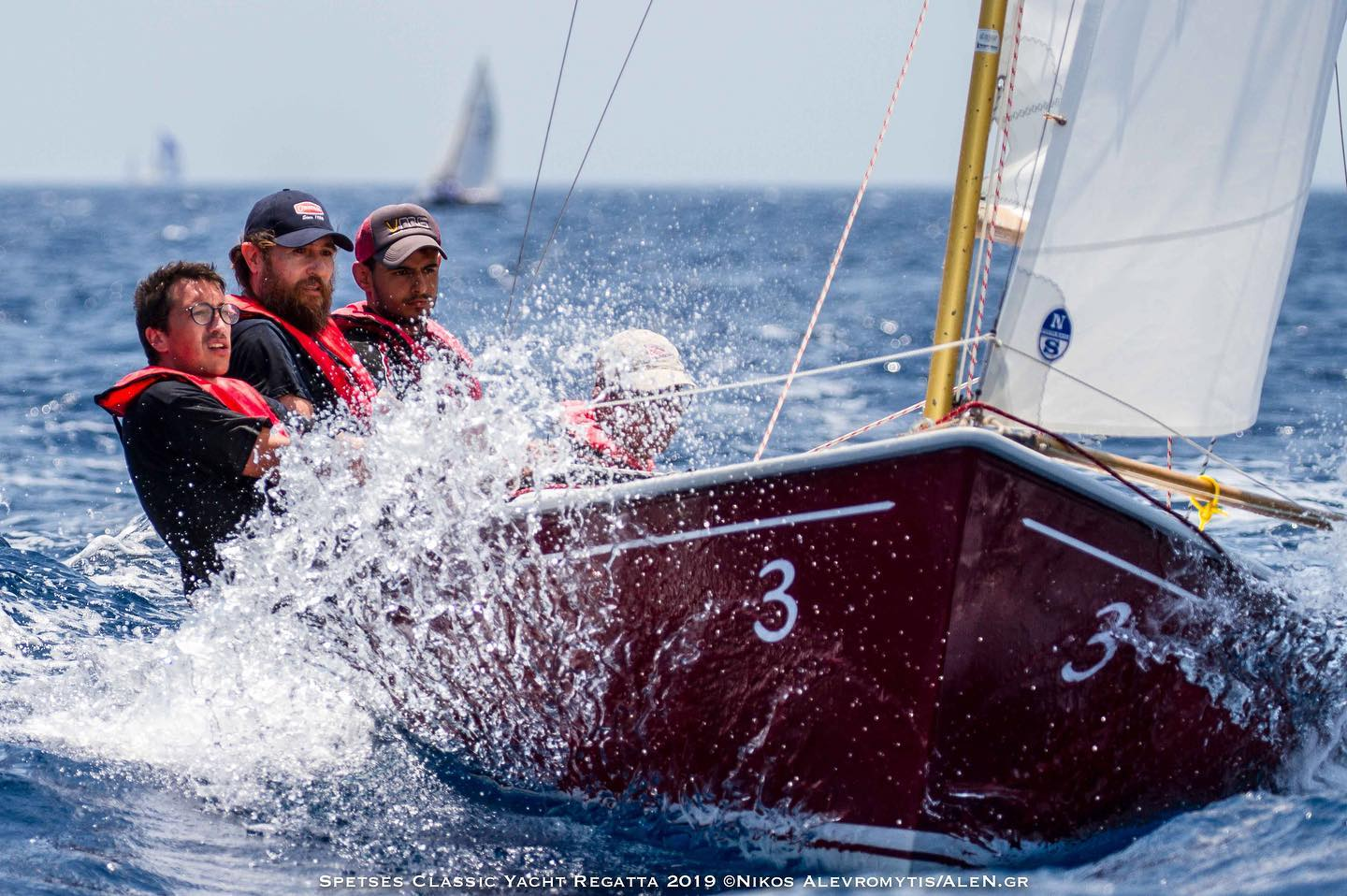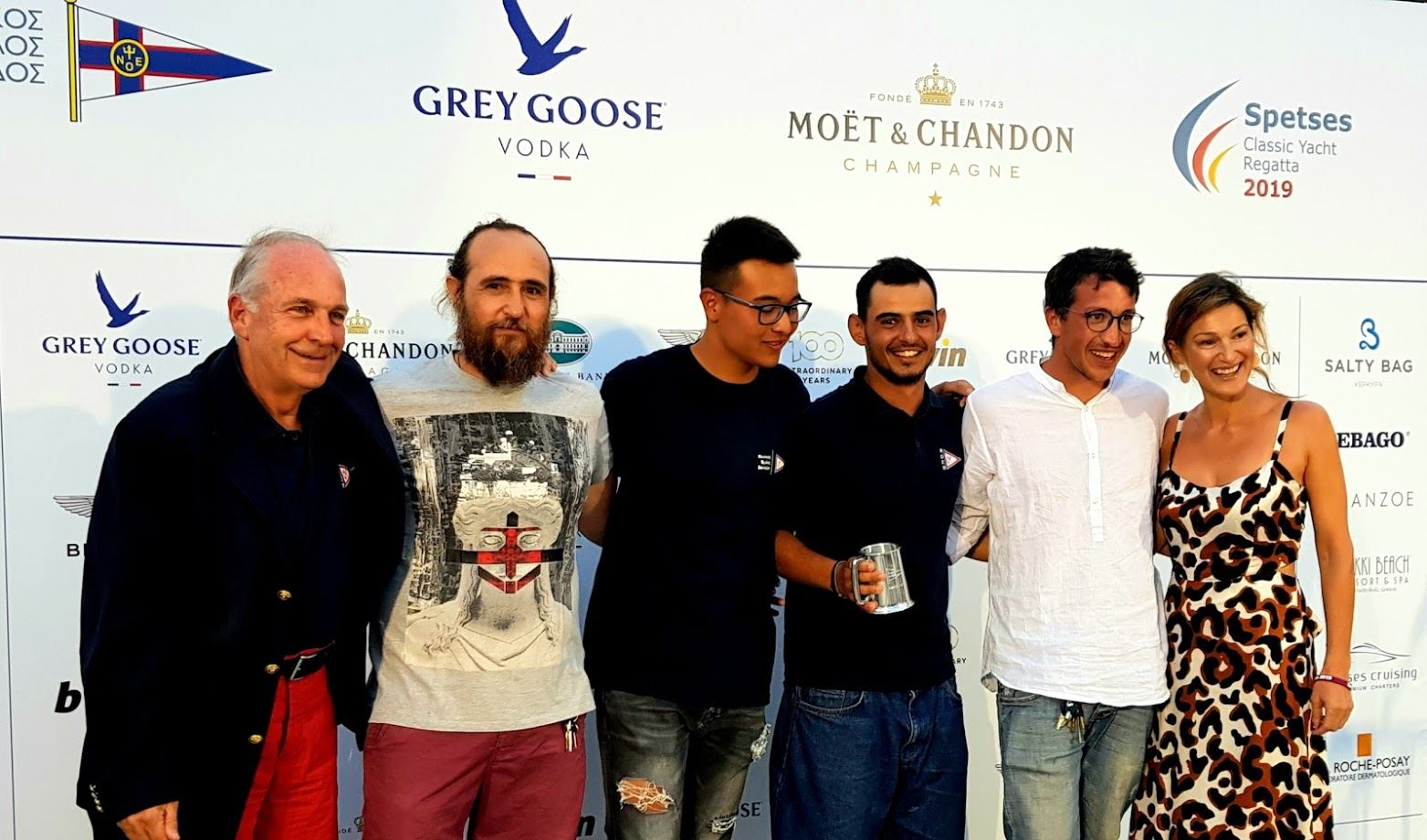 No, these guys don't look Greek at all…
On the topic of last Saturday's heavy conditions, Jim Taylor sent in this. "Someone mentioned that it routinely blows that hard on San Francisco Bay, and they sailed R19s there for a long time. That reminded me that we all have our boats set up very nicely for 8-12 TWS, and that our Doyle sails are all designed for the same. Which means that we are NOT set up well for 20's gusting to near 30 kts. If it did that all the time, we would be set up more like the SF boats must have been." Valid point. Who among us is not guilty of optimizing for the prevailing condition? Jim went on to add, "I was pleasantly surprised that we didn't have more breakdowns, including #1926."
And finally, from the 'it's a small world file, Jeff Shoreman sent in the photo below with this comment. "Never know who you are going to bump into at the Hyderabad airport… small world!"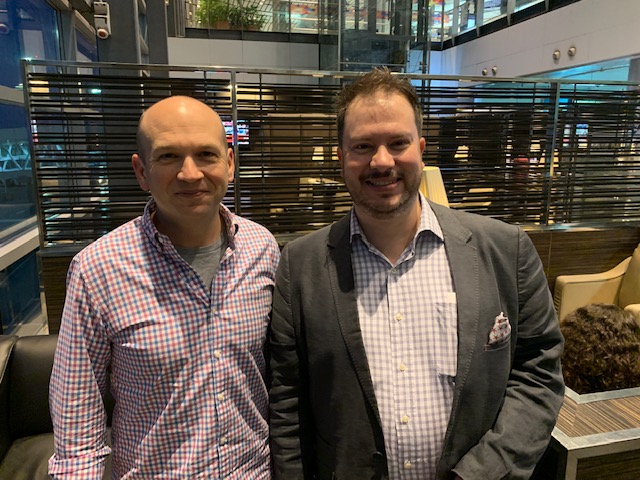 Are you kidding me? What are the odds of two Fleet 5ers running into each other in the middle of India, a country with 1.35b people? Crazy right? In case you don't recognize him, the svelte guy on Jeff's left is Mike Lane's long time teammate Josh Wheeler. Josh summed it up with this, "Fleet 5 is EVERYWHERE." But Dave Reynold's, Jeff's long-time teammate, was circumspect, offering this final thought, "There is really only one place I want to see my Fleet 5 friends. Not sure we should be celebrating this. Sincerely, Not McLovin Our 3 Race MRA Season Total" Roger that.
–kp (kpandapas@comcast.net)