Road To The Cup – Week 12
Top-10 as of 8/14/22
Nine boats did beer can battle this week on a picture-perfect evening. Here is the summary from Steve Uhl. "Nine boats showed up for a delightful twilight race with a healthy southeasterly. The course was Chappell Ledge, then a nice long beat to the bell buoy before coming home. At the first mark, it was Steve Uhl followed closely by John Casler and the seven others. On the long upwind beat, Jim Taylor went hard left, which paid off because Children's Island provided some relief from the incoming current. In the end it, was Jim Taylor in 1st, Steve Uhl in 2nd and Mike Lane in 3rd. Honorable mentions go to Team Martini in 4th and Tim McCaffrey in 5th."
Thanks Steve. Not a lot I can add to that. So for Series 2, with four races in the books and three left to sail, the Twilight 2 top 5 standings look like this.

Out on the MRA line, eight boats showed up for another perfect sailing day, which again is a light turnout as we continue to work through our post Race Week hangover, and perhaps 1-2 used the day to prep their boats to travel to Chicago. All eight boats started Race 1, but both Teams Pandapas and Lane / Heffernan bailed early (Team P. after one and Team L/H after two) to get their boats ready to travel.
The forecast was for NE 5-10 and clocking to ENE and building through the afternoon, and that's exactly what we got. The BYC RC did a good job of staying on top of the shifts, despite starting four fleets as the lines collapsed for the CYC Classic Yacht Regatta. Race 1 was classic dying northeasterly, light air and lump, which made for challenging driving conditions, particularly on port tack. The breeze freshened for Races 2 and 3, and Steve Uhl was nice enough to provide this color in our absence
"The breeze piped up for race 2 and 3, two butts on the rail but very manageable perfect breeze. Neither side favored, breeze pretty steady and the current seemed constant across the course. So a premium on a good start and just boat speed optimization. Race 2 saw Team Lane / Heffernan win the pin and sail away with it, followed by Teams Frisch/Hourihan and Uhl / Lane. Race 3 was the same but just an A course, with a finishing order of Teams Frisch/Hourihan, Uhl / Lane and Sheldon/ Sousa."
So taking 1st on the day with a 1-2-1 for 4 points was Team Frisch / Hourihan. Well done. Finishing 2nd was Team Uhl / Lane with a 3-3-2 for 8 points, and taking 3rd was Team Lane / Heffernan, with a 4-1-DNS (6) for 11 points. Honorable mentions go to Team Sheldon / Sousa in 4th with 15 points, and Team Pandapas in 5th on a tiebreaker with a 2-DNS (8)-DNS (6) for 16 points. Congratulations to all.
So, in Cup competition, Team Taylor holds an increasingly precarious lead as they continue to take post Race Week MRA DNCs. They still control their fate but their lead is down to 22, which isn't much with three MRA days to go, plus three days of Fall Series. Interestingly, positions 2-5 are tighter than I've ever seen at this point in the season, separated by a mere three points. As they come around the final turn into the stretch, any one of the top 5 teams could take this. The top 10 are listed below.

Week 13 racing will include only Twilight 2-5 on Thursday night. There will be no MRA racing this Saturday, as all three clubs will be working to run the Storm Trysail Club Ted Hood Regatta on Friday through Sunday.
Other News, Notices & Miscellaneous Scuttlebutt
Support Lindsay Smith – Please help support Lindsay. Make your check payable to "Fast Mermaid Fund" and mail it to Alan McKinnon, 21 Robert Rd, Marblehead, MA 01945.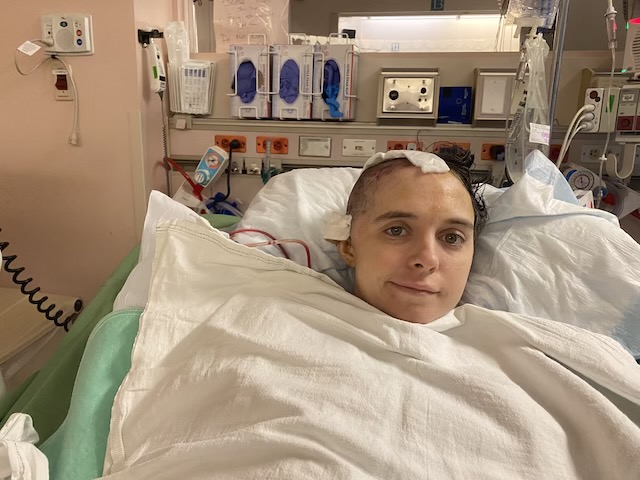 If You Spin, Send It In (aka Road to the Pie) – There were no spins this week, at least that we heard of, so the spin count again remains unchanged.

Labor Day Party – Circle Saturday Setember 3rd for our annual post-race Labor Day Party, which this year will hosted by Jocelyn & Adam Cook at their home at 3 Lexington Circle in Swampscott. More details to follow.
Sails Wanted –Toby Reilly wrote in with this. "I may be looking to acquire a sail for a Rhodes which I hope the owner may choose to start racing. His current sail is many years old and starting get brittle. Heck, with a semi-good main, Sally and I might even try our hand at the Twilight series!" How awesome is that? If you need to make a little space in your sail locker, while also helping to get another boat on our line, please contact Toby at jtreiley@comcast.net, or call 978-815-2282.
Mail Bag
This week's mail bag is empty.
–kp (kpandapas@comcast.net)